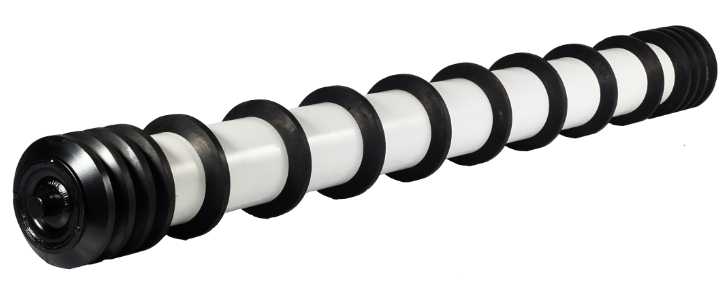 Rubber disc and spiral roller are used on the return side of the belt as belt cleaners.
Spaced rubber disc on roller are made from high performance rubber. Material build-up on centre of belt will be broken up by the rubber rings.
Spiral steel welded on the spiral roller acts as a screw and pushes the build-up material on the centre to the edge of the belt.