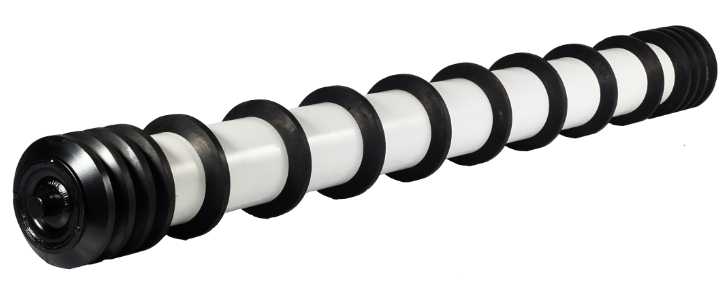 Rubber disc and spiral roller are used on the return side of the belt as belt cleaners.
Spaced rubber disc on

Composing a paper for a course would be worth the attempt although I am not an English major. In this article, I'll talk about how to write me my paper and in this regard, it'll be a lot simpler for you. For all those of you who may not be too knowledgeable about how to write a paper for me, continue reading! Please consider this and allow me to know what you think!

write my paper roller are made from high performance rubber. Material build-up on centre of belt will be broken up by the rubber rings.

Spiral steel welded on the spiral roller acts as a screw and pushes the build-up material on the centre to the edge of the belt.