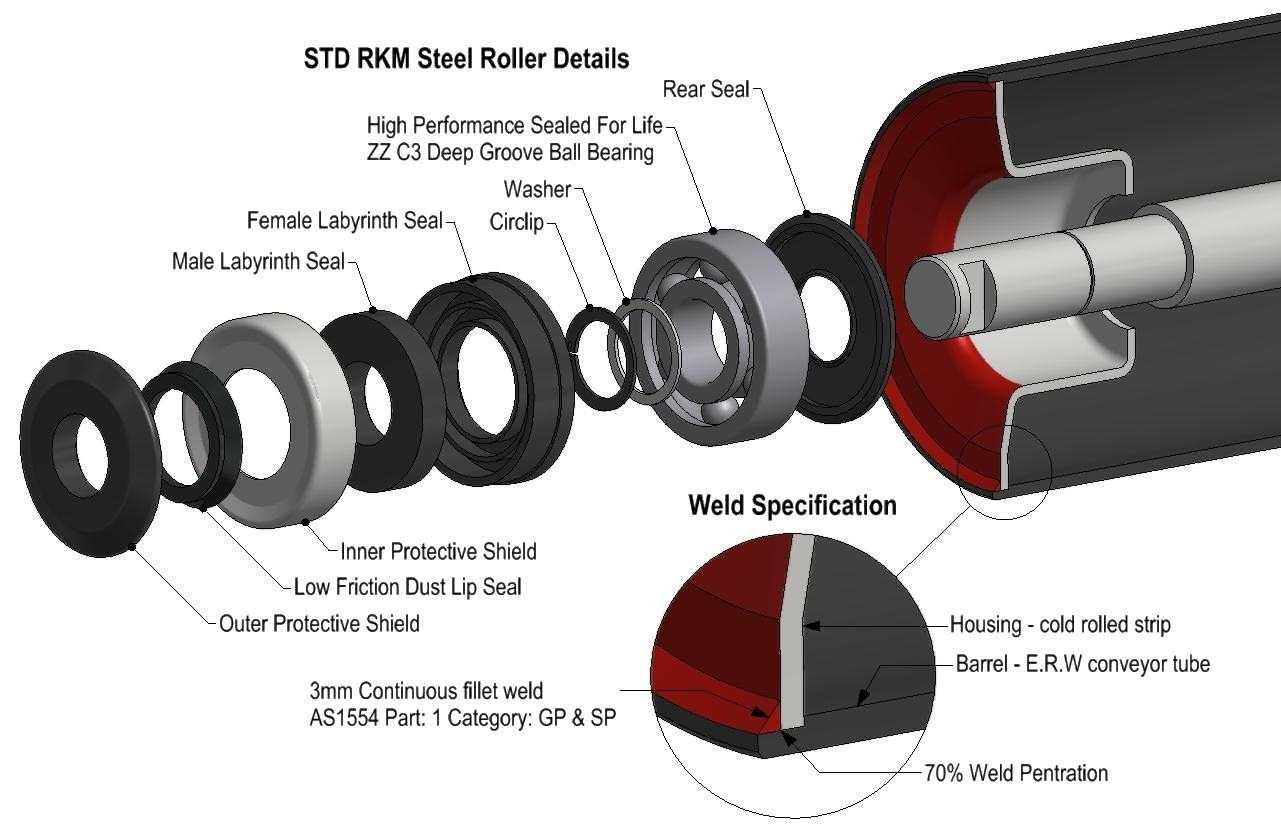 RKM-RS steel roller are suited for the harshest mining conditions. With its optimum sealing package and quality components, RKM-RS rollers is one of our best seller and supplied to various projects around the world.
Specification:
Tube: Electric Resistance Welding (ERW) 200-350 steel tube. BS1387:1995, GB/T13793:2008 or other equivalent standard.
Shaft: Mild steel cold drawn bars. JIS G3123, GB/T 3078-2008 or other equivalent standards Bearing Housing: SPHC or SPCC. JIS G3131 or other equivalent standards.
Bearings: ZZ C3 Deep groove ball bearings.
Seals: Labyrinth seals, rear seals and outer protective shields made from high grade nylon. NBR lip seal for added protection against water and slurry.
Welding: 3mm continuous fillet weld.
Corrosion protection: Anti rust oil, color alkyd paint or powder coating.
Features:
Roller operating temperature -20ºC to 100ºC.
Rollers are tested in our labs according to DIN22112-3 standard.
Typical applications are overland conveyors, ports, cement plants and coal fired power plants.
We are able to cater various roller standards such as JIS B 8803, DIN 22112-2, CEMA and Australian standards.