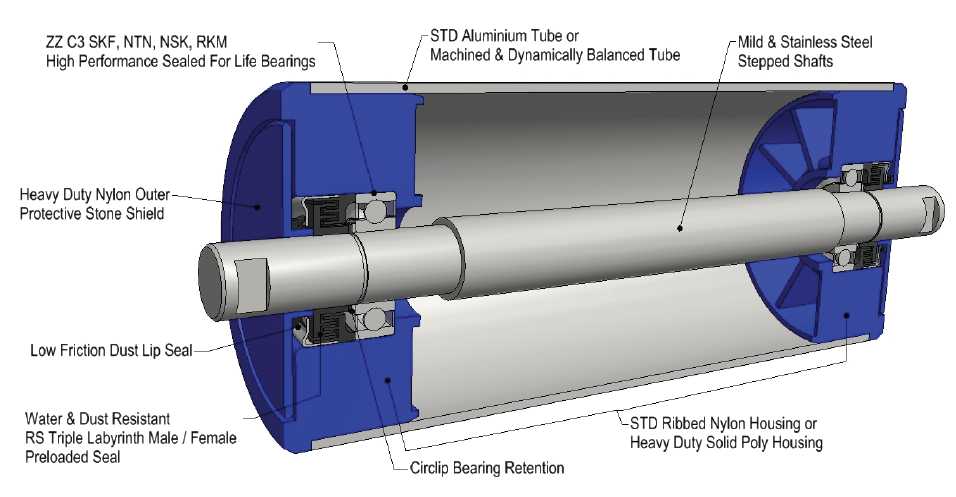 RKM aluminium rollers are anti-corrosive, lightweight and low noise rollers.
Specification:
Tube: Specially formulated aluminium alloy.
Shaft: Lightweight hollow shaft design, mild steel cold drawn shafts or stainless steel.
Bearing Housing: Solid TPU housings or Nylon ribbed housings.
Bearings: ZZ C3 Deep groove ball bearings.
Seals: Similar to RKM RS seals package but with outer protective shield replaced with a heavy duty nylon outer protective stone shield.
Features:
OH&S friendly due to lightweight.
Roller tubes are of high quality, which is TIR and MIS compliant to fit the all customer requirements.
Roller is dynamically balance to ISOISO1940 – G16 grade or 0.014Nm, whichever is more stringent.