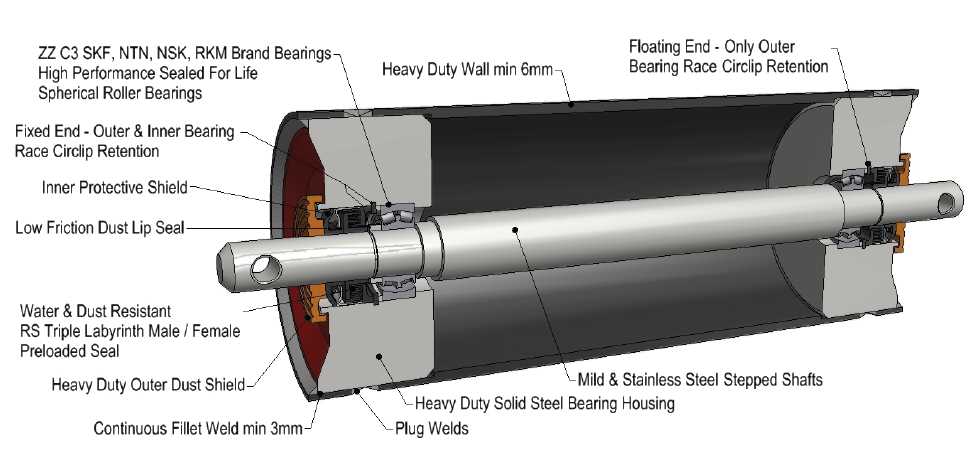 RKM heavy duty steel and impact rollers are designed for heavy load capacity and high speed conveyors.
Specification:
Tube: Electric Resistance Welding (ERW) 200-350 thick walled tube.
Impact ring: High grade TPU
Shaft: Carbon steel S45C, DIN C45 or equivalent international standard.
Bearing Housing: Precision machined from solid steel block. Carbon steel S45C or equivalent.
Bearings: Spherical roller bearings
Circlip: Heavy duty circlips.
Seals: Labyrinth seals, rear end seals and outer protective shields made from high grade nylon. NBR lip seal for added protection against water and slurry. Added protection with outer dust shield made from nylon.
Welding: 3mm continuous fillet weld.
Features:
Solid steel bearing housing is spot welded to tube for added strength.
Employs "Fixed and Floating End" method, which allows the shaft to move slightly within the bearings to prevent extreme shaft deflections from ruining the bearings.
Applied to conveyor sections that can go up to 13,000 tph capacity at 3-4m/s.